Made by licensed
health providers
Formulated with
clean ingredients
Heal and soothe your skin with Binto's nursing balm by Clary Collection. This all-natural blend of soothing ingredients is perfect for breastfeeding humans and safe for your baby - give those sore nipples some sweet relief.
BENEFITS
The Nursing Balm helps:
Soothe sore or chafing nipples resulting from breastfeeding*
Nourish dry skin*
HOW TO USE
Use your finger to apply directly on affected area. Pro tip: this works well for chapped lips and hands, which tend to dry out when breastfeeding.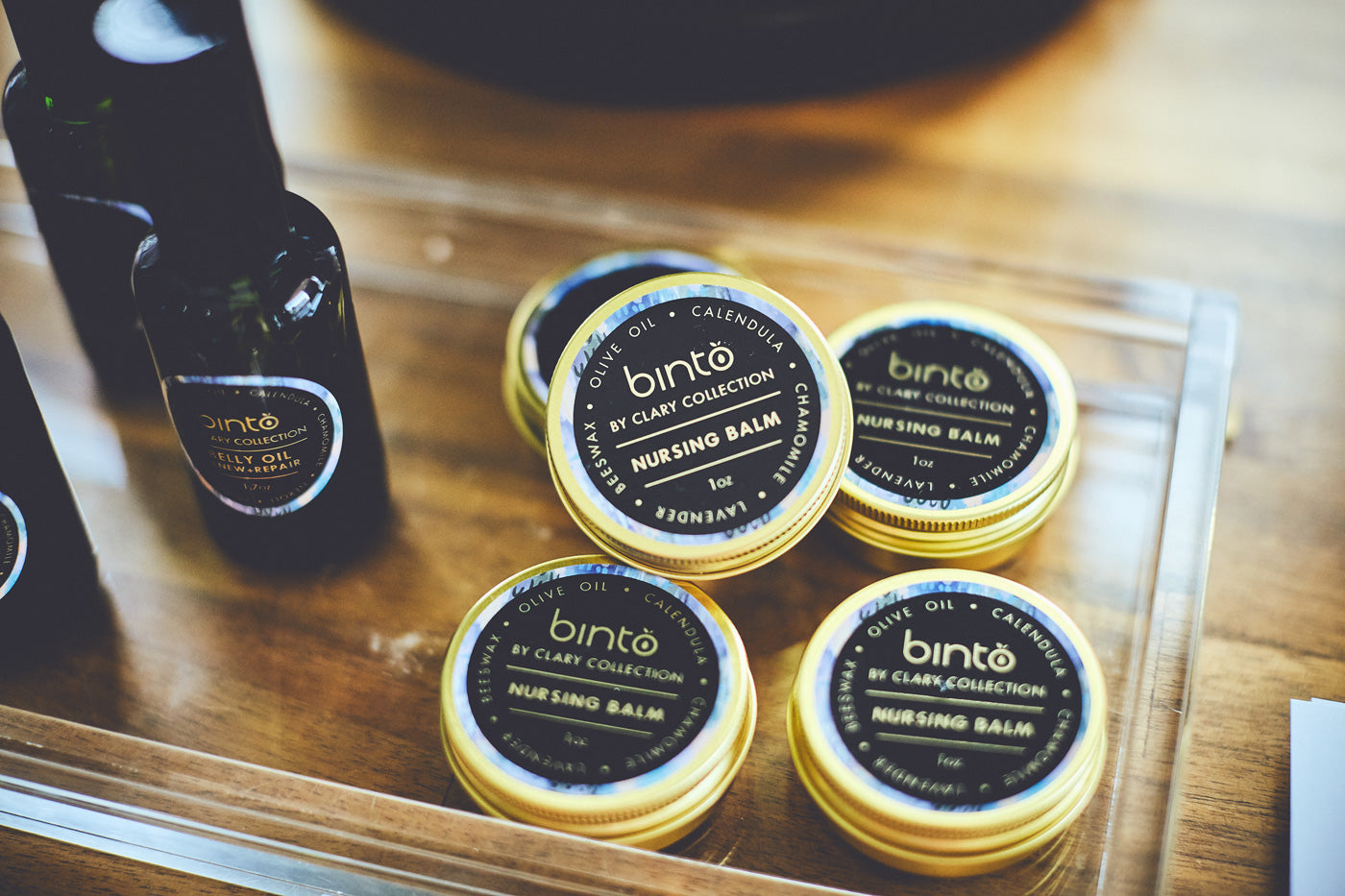 Say goodbye to
dry skin
The Nursing Balm is formulated with an all-organicblend to give your cracked, raw and sore nipplesfeeling some sweet relief. Ingredients include:
Beeswax olive oil
Calendula
Chamomile
Lavender
More to Love
These are customer favorites for a reason.
Ingredients matter.
That's why we formulate our products with no artificial chemicals, preservatives, or fillers. Our supplements are manufactured in the U.S. in a GMP-certified lab, and do not contain gluten or soy.
Not sure where to start with your supplement routine?
Take the Binto health quiz and our licensed providers will match you to your personalized routine.