Made by licensed
health providers
Formulated with
clean ingredients
Essential Prenatal Multivitamin
What's inside
Our Prenatal contains only the nutrients you need with nothing you don't IRON for Hemoglobin production, Oxygenation during Pregnancy and prevention of Anemia FOLATE to prevent neural tube defects VITAMIN D for healthy bones MAGNESIUM for stress relief B COMPLEX for hormonal balance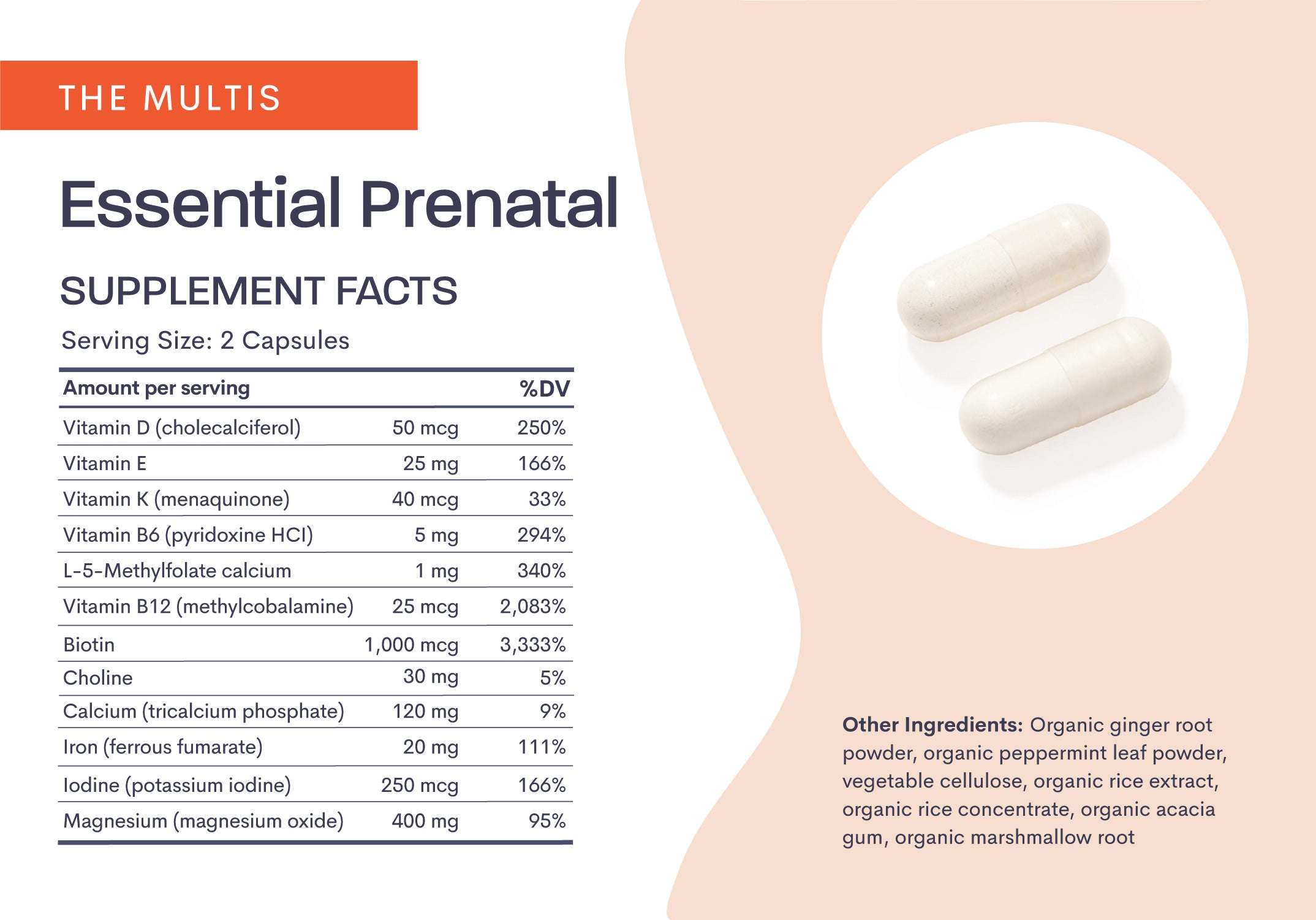 Many prenatals are hard to swallow, and may even cause nausea.
That's why we formulated the Essential Prenatal with peppermint and ginger to helpto alleviate morning sickness and keep the capsule easy on your stomach.We source our prenatal ingredients from all around the world to get you only the best when you need it most.
Research speaks for itself.
Can nausea and vomiting be treated with ginger extract?
FINDINGS:
Ginger was consistently reported to relieve nausea and vomiting during pregnancy better than place bo.The use of ginger (approx. 1g daily) for atleast 4 days was associated with a 5-fold likelihood of improvement in pregnancy-related nausea.
Anaemia, prenatal iron use, and risk of adverse pregnancy outcomes
FINDINGS:
Daily prenatal use of iron substantially improved birth weight in a linear dose-response fashion, likely leading to a reduction in risk of low birth weight. An improvement in prenatalmean haemoglobin concentration linearly increased birth weight.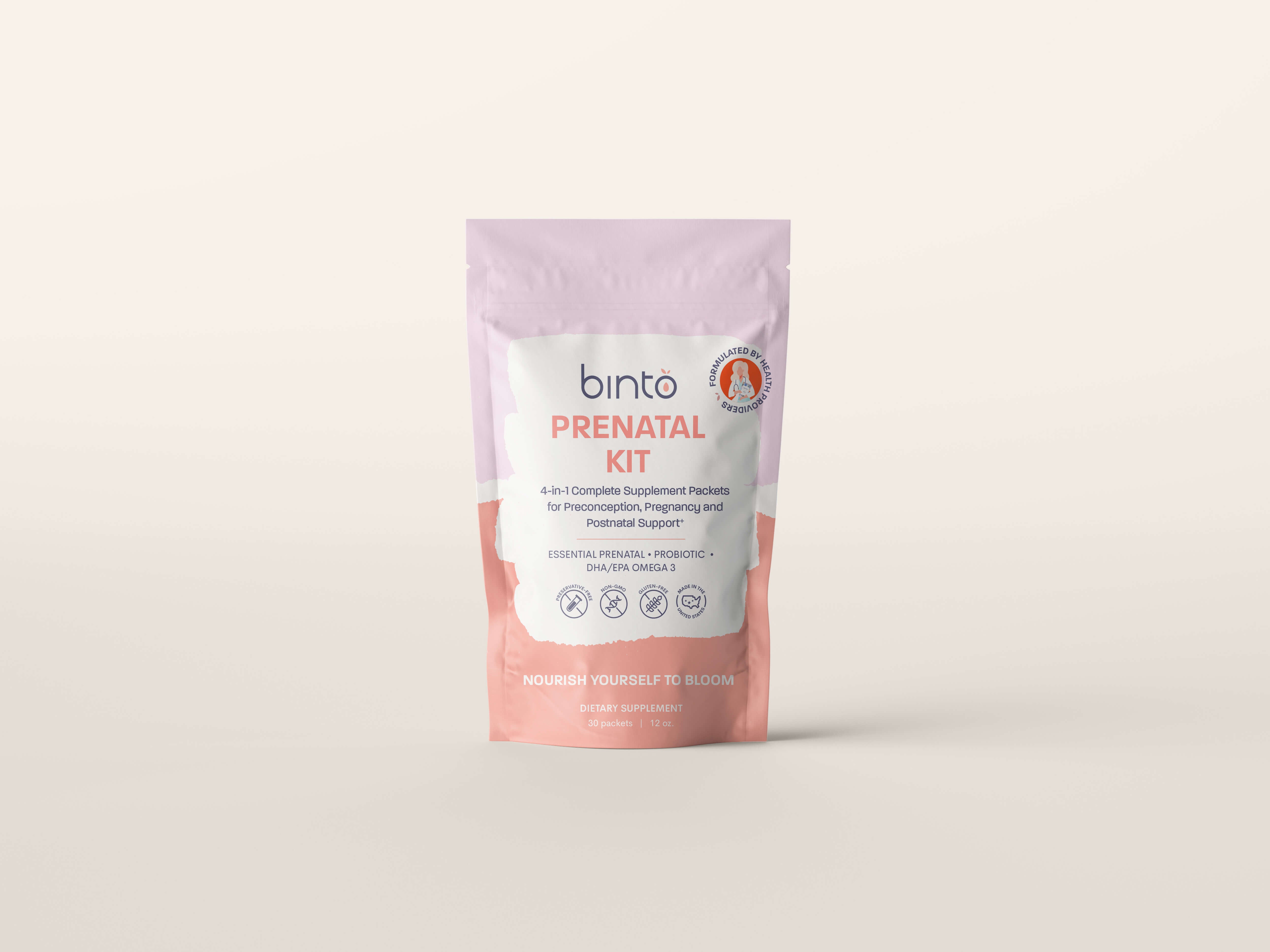 All-in-one
prenatal support
When it comes to prenatals, you want to make sure you're getting all of the vitamins & minerals you need to support your baby's health – and yours, too!
We formulated the Prenatal Kit with a one-month supply of our Essential Prenatal and other critical supplements to support your pregnancy.