Made by licensed
health providers
Formulated with
clean ingredients
What's inside
1 capsule contains 450 mg of turmeric. Our turmeric capsule is formulated with blackpepper extract which activates the nutrient more effectively than when taken alone. Does not contain soy, salt, yeast, gluten, milk & egg products, sugar, starch or preservatives.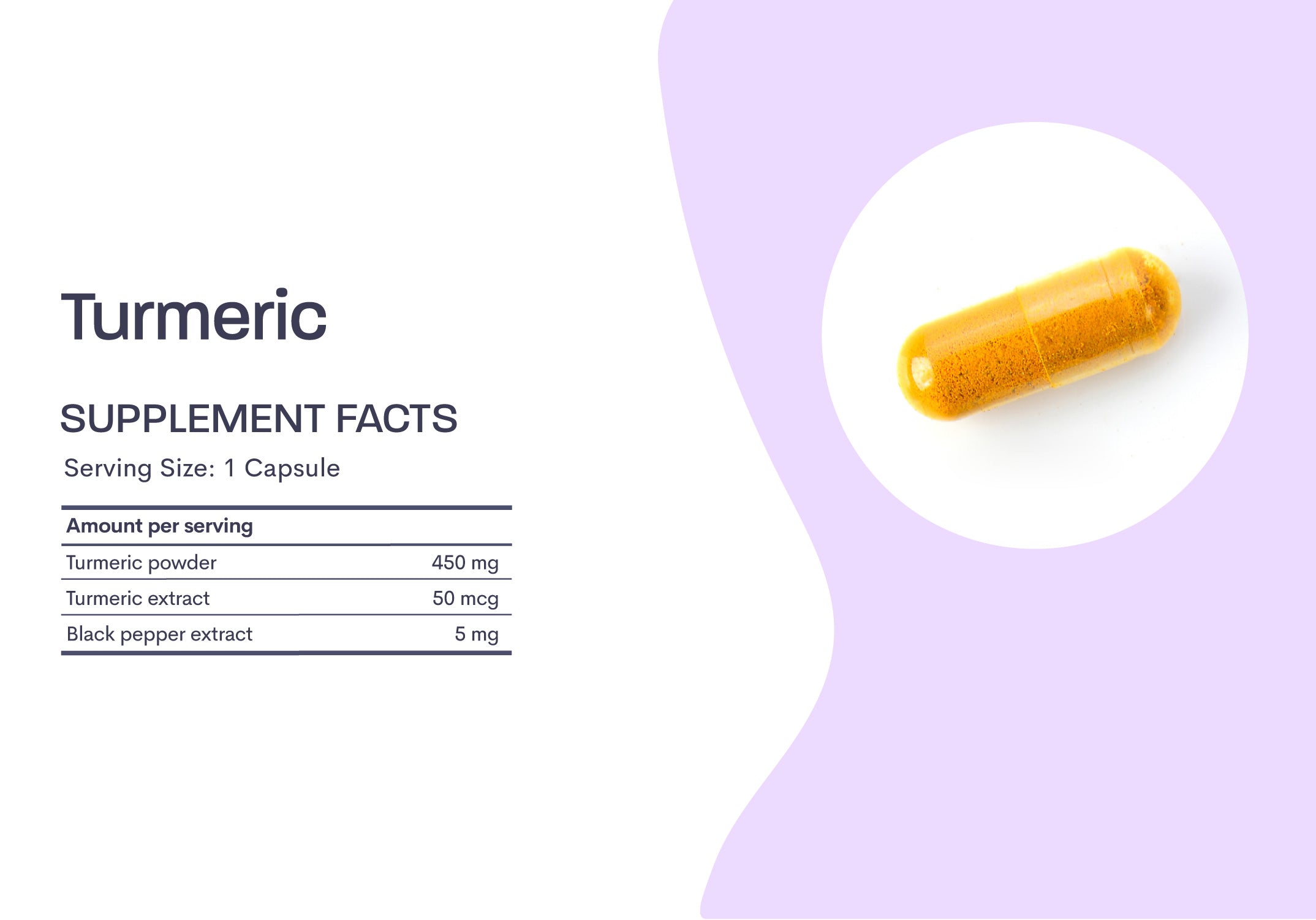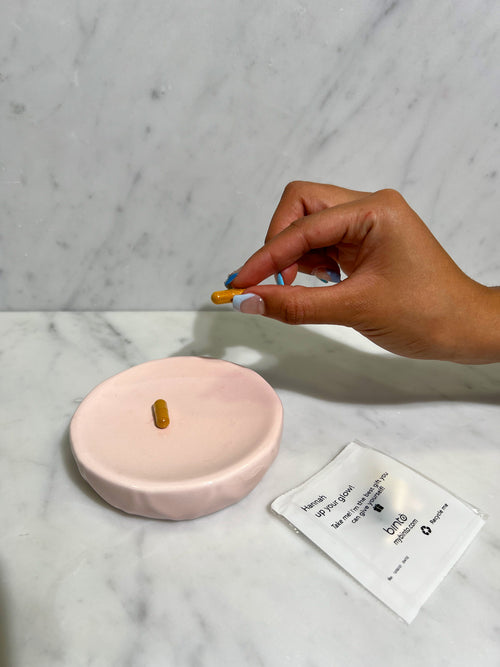 DID YOU KNOW?
Turmeric was historically used in Ayurvedic medicinal practices.
Although it's relatively new to the world of modern medicine, it has been used for centuries to treat skin disorders and support the health of the upper respiratory tract,joints, and digestive system.
Research speaks for itself.
Curcumin in Metabolic Health and Disease
FINDINGS:
Curcumin supplementation may benefit diseases such as polycysticovary syndrome, metabolic syndrome, glycemic disorders,cardiovascular disease, andnon-alcoholic fatty liver disease.
Efficacy and Safety of Curcumin and Curcumalonga Extract in the Treatment of Arthritis.
FINDINGS:
Curcumin and Curcuma longa Extractmay improve symptoms and inflammation levels in people with arthritis.