See what makes us special. Our ingredients.
Meet the BARE essentials vitamin:
One simple, yet hard working, daily vitamin to keep you healthy.
Magnesium:
for mood and stress support. This helps with cycle regulation and hormonal balance.
Folate
in it's natural form. Folate is a critical mineral for women in their childbearing years. 50% of pregnancies in the U.S. are unplanned. The Centers for Disease control recommends that all women get at least 400mcg of Folate daily to prevent birth defects
Vitamin B
A water soluble vitamin that plays an important role in brain function and the production of red blood cells. B 12 is important during the reproductive years for fighting fatigue and low energy.
Calcium as tricalcium phosphate
Calcium is a water soluble vitamin and powerful antioxidant. It's useful for immune system protection, prevention of cardio vascular disease, tissue growth and repair and healthy skin
Vitamin D & C
Critical for bone and joint support in women.
Biotin
For keeping our hair, skin and nails on tip-top shape.
Meet the myBINTO prenatal vitamin:
A complete prenatal vitamin to support you during fertility and pregnancy.
NO PRESERVATIVES.  GLUTEN FREE.  VEGETARIAN. 
Meet the myBINTO probiotic:
A probiotic built with specific strains to support women's gut and vaginal health.
NO PRESERVATIVES.  ALLERGEN FREE.  VEGETARIAN.  NON-GMO.
LACTOBACILLOUS Rhamnosus
A probiotic strain that's proven effective for mood, depression and anxiety relief. 
LACTOBACILLOUS Reuteri
A probiotic stain that helps with sexual health, gut health and digestion and prevention on candida (cause of vaginal yeast infections).
Manufactured in the US, in a USDA certified organic facility.
Responsibly sourced, and made in a green facility in Oregon.
Free of harsh preservatives.
Supplement Facts for our various BINTO supplements:
Find our supplement labels here.
Supplement facts: Serving size 4 capsules daily 
Folate 800mcg..........200% DV

vitamin D 2,000 iu..........500% DV

Vitamin A (100% beta-carotene, non-toxic) 10,000.....200% DV

Vitamin C (ascorbic acid) 120 mg...........200%DV 

Vitamin B6 5mg...........250% DV

Vitamin E 150 iu..............500% DV

Biotin 1,000 mcg.............333% DV

Thiamin (monoitrate) 5 mg............333%DV

Riboflavin 5 mg...........294% DV 

Iron (ferrous fumerate) 20mg.....111% DV

Iodine (from kelp) 175 mcg..........117% DV

Magnesium 500mg.............125% DV

Zinc (amino acid chelate) 15mg.......100%DV

Potassium 50mg ............<2% DV

Ginger root 25mg 

DHA, 100% algae vegetarian 90mg
Other ingredients: vegetable cellulose, rice polish, peppermint oil, magnesium stearate 
NO: salt, yeast, preservative, phthalates, gluten, lactose, eggs, sugar, starch 
Supplement facts: Serving size 1 capsule
Women's daily probiotic blend 258 mg .........50 billion 
Lactobacillus acidophilus 

Lactobacillus plantarum 

Lactobacillus casei

Lactobacillus paracasei 

Lactobacillus reuteri 

Lactobacillus salivarius 

Lactobacillus gasseri

Lactobacillus rhamnosus

bifidobacterium lactis 

bifidobacterium infantis

bifidobacterium bifidum 

bifidobacterium breve

bifidobacterium longum 
other ingredients: vegetable cellulose, organic rise extract, prebiotic fiber blend
supplement facts: serving size 1 capsule
Vitamin C (asorbic acid) 120 mg.....133% DV

Vitamin D 

Follate as 6s-5-Methylfolate (non-GMO) 400mg...100% DV

Vitamin B  25 m..........120% DV

Biotin 150 mg........500% DV

Calcium (as tricalcium phosphate) 200mg

Magnesium........50mg...........13% DV
Looking for fertility supplements?
Find out more about ours here!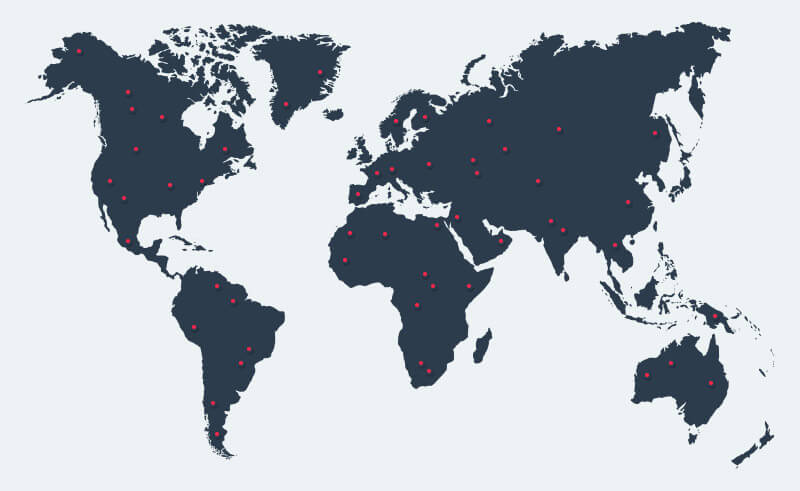 Sourcing
We're real. And we like to be upfront about where we source our ingredients to develop our line of products. All of our supplements and vitamins are manufactured here in the U.S.A. However, we do source ingredients from around the world.