Made by licensed
health providers
Formulated with
clean ingredients
Bloom | Prenatal and Postnatal Vitamin
Meet the Bloom Prenatal: the only prenatal developed by a team of licensed providers to support females through TTC, pregnancy, and postpartum. Made with 20 essential nutrients to support both mom and baby, our formulation includes folate, choline, vitamin D3, iron, and more.
BENEFITS
The Reset Probiotic helps:
Relieve morning sickness*
Fills nutrient gaps in pregnancy and postpartum*
Support health of your growing baby*
INGREDIENTS
Serving Size: 2 Capsules
| Amount per serving | | %DV |
| --- | --- | --- |
| Vitamin D (cholecalciferol) | 50 mcg | 250% |
| Vitamin E | 25 mg | 166% |
| Vitamin K (menaguinone) | 40 mcg | 33% |
| Vitamin B6 (pyridoxine HCI) | 5 mg | 294% |
| L-5-Methylfolate calcium | 1 mg | 340% |
| Vitamin B12 (methylcobalamine) | 25 mcg | 2,083% |
| Biotin | 1,000 mcg | 3,333% |
| Choline | 30 mg | 5% |
| Calcium (tricalcium phosphate) | 120 mg | 9% |
| Iron (ferrous fumarate) | 20 mg | 111% |
| lodine (potassium iodine) | 250 mcg | 166% |
| Magnesium (magnesium oxide) | 400 mg | 95% |
Other Ingredients: Organic ginger root powder, organic peppermint leaf powder, vegetable cellulose, organic rice extract, organic rice concentrate, organic acacia gum, organic marshmallow root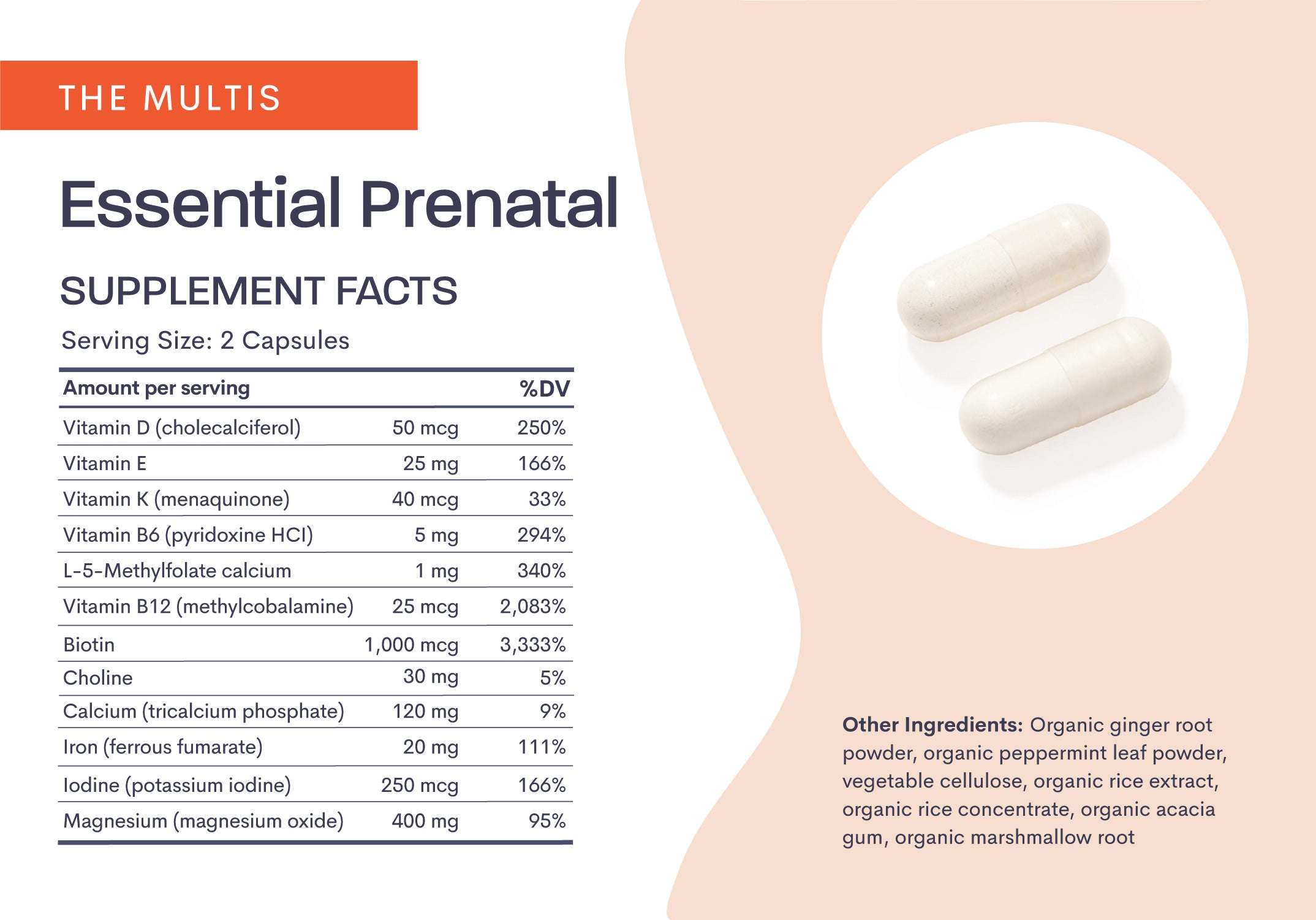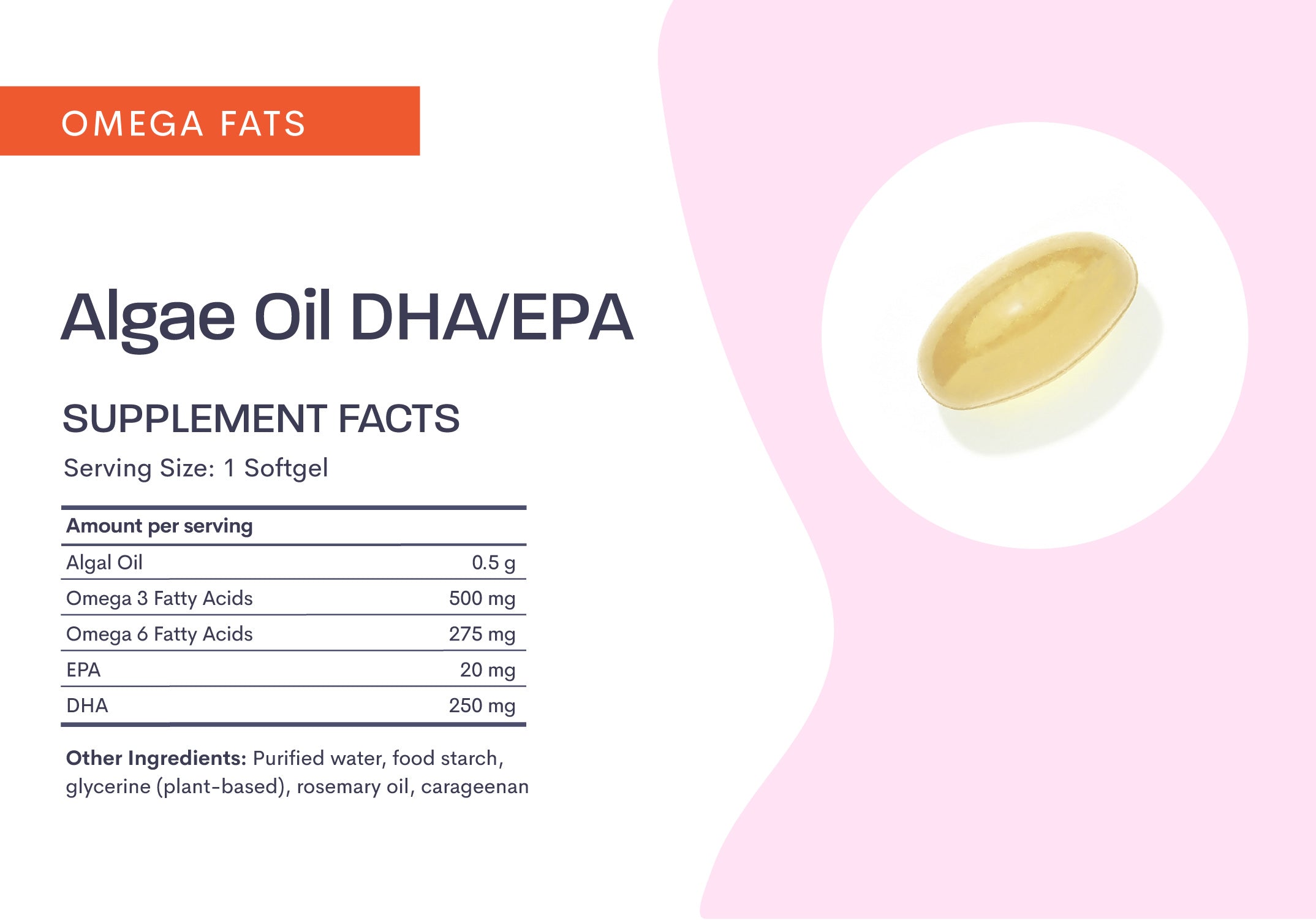 HOW TO USE
Take 2 capsules daily 30 minutes after a meal. Take with water, or open the capsule and pour the contents into water or a smoothie.
Always consult with your doctor before starting a new supplement.
Bloom | Prenatal and Postnatal Vitamin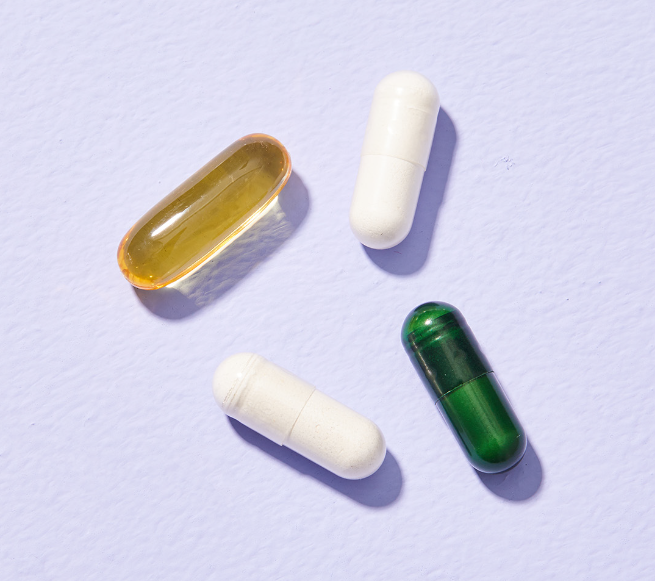 Made to support
mom and baby
Pregnancy can be the most exciting time of your life, but it can also be overwhelming. You want to set up your baby for the best health possible, and that starts by taking care of YOU. Most prenatal supplements, including prescription prenatals, are full of excess ingredients that your body doesn't absorb properly, or simply aren't necessary to support a healthy pregnancy.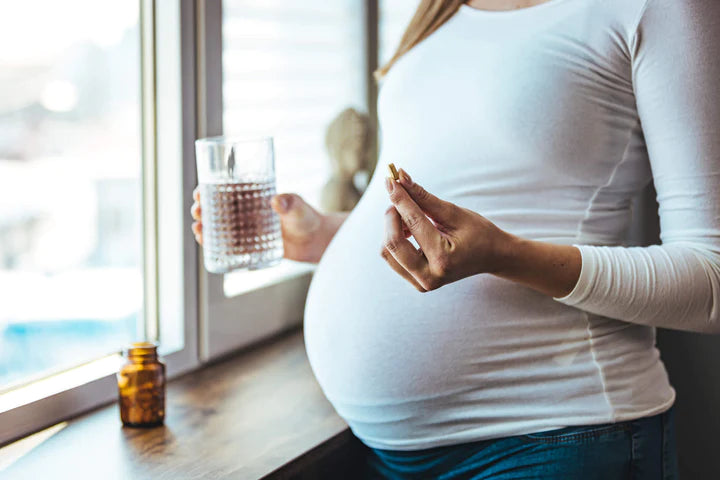 Ingredients that work
Binto's Prenatal Plus supplements are formulated with the precise nutrients you need to support you and your growing baby – and nothing you don't.
Methylated folate for prevention of neural tube defects
Vitamins B6 & B12 and ginger for morning sickness and nausea relief
The most gentle forms of calcium and iron
More to Love
These are customer favorites for a reason.
Real Binto customers speak
Ingredients matter.
That's why we formulate our products with no artificial chemicals, preservatives, or fillers. Our supplements are manufactured in the U.S. in a GMP-certified lab, and do not contain gluten or soy.
Not sure where to start with your supplement routine?
Take the Binto health quiz and our licensed providers will match you to your personalized routine.