Made by licensed
health providers
Formulated with
clean ingredients
What's inside
1 capsule contains 1 mg of folate.
Many prenatal vitamins use folic acid instead of folate. Unlike folate, which is naturally occuring, folic acid is asynthetic form that takes the body much longer to convert usable forms of vitamin B9 after ingestion. That's why we use folate – so your body can use the nutrient toits full potential.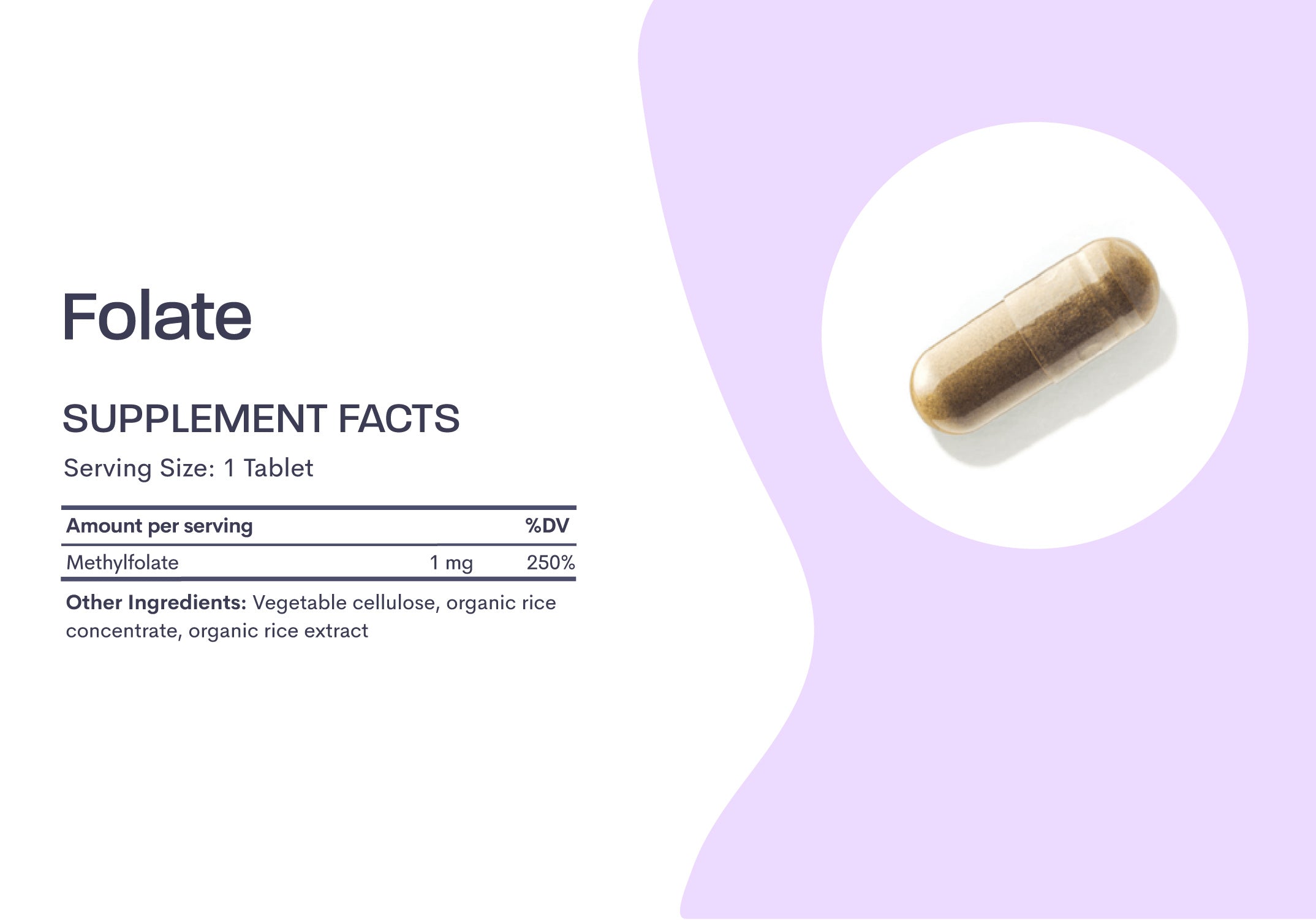 DID YOU KNOW?
Supplementing with folate is critical both before and during pregnancy.
When women of child-bearing age take folate before and during pregnancy,risks of birth defects are reduced.
Research speaks for itself.
Periconceptional Folate Supplementation in Women after Bariatric Surgery
FINDINGS:
Folate supplementation isassociated with higher live birth rates after assisted reproductive technology treatment and reduced risk of congenital heart defects.
5-MTHF (5-methyltetrahydrofolate) vs folicacid: a key to pregnancy outcome
FINDINGS:
A physiological dose of 5-MTHF (800 μg) bypasses the MTHFR block and issuggested to be an effective treatment for couples with fertility problems.
Folate vs. Folic Acid
Folic acid is a synthetic form of vitamin B9, while folate is naturally occuring. Since folic acid has to undergo two conversion processes before being used by the body, it can overwhelm the liver – which you want to avoid during pregnancy.