Made by licensed
health providers
Formulated with
clean ingredients
Reset Probiotic | Pre and Probiotic
Meet the Reset Probiotic: a pre- and probiotic in one easy capsule. Formulated with specific probiotic strains to support women's health, this synbiotic was made with women in mind. Once you get started, you'll feel the difference. Regular poops, better mood, and no more yeast infections!
BENEFITS
The Reset Probiotic helps:
Support healthy gut bacteria*
Fight UTIs and yeast infections*
Regulate bowel movements*
Promote gut-brain connection*
INGREDIENTS
Serving Size: 1 capsule
Amount per serving
%DV
Women's Daily Probiotic Blend
25 Billion CFU/g
248%
Lactobacillus acidophilus
Lactobacillus plantarum
Lactobacillus casei
Lactobacillus paracasei
Lactobacillus reuteri
Lactobacillus salivarius
Lactobacillus gasseri
Lactobacillus rhamnosus
Total Lactobacillus CFU/g: 20 Billion
bifidobacterium lactis
bifidobacterium infantis
bifidobacterium bifidum
bifidobacterium breve
bifidobacterium longum
Total Bifidobacterium CFU/g: 5 Billion
Total Probiotic Cultures 25 Billion CFU/g
Organic Prebiotic Fiber Blend
377 mg*
Contains: Organic Potato Starch and Organic Acacia Fiber
Other Ingredients: Cellulose (from vegetarian capsule).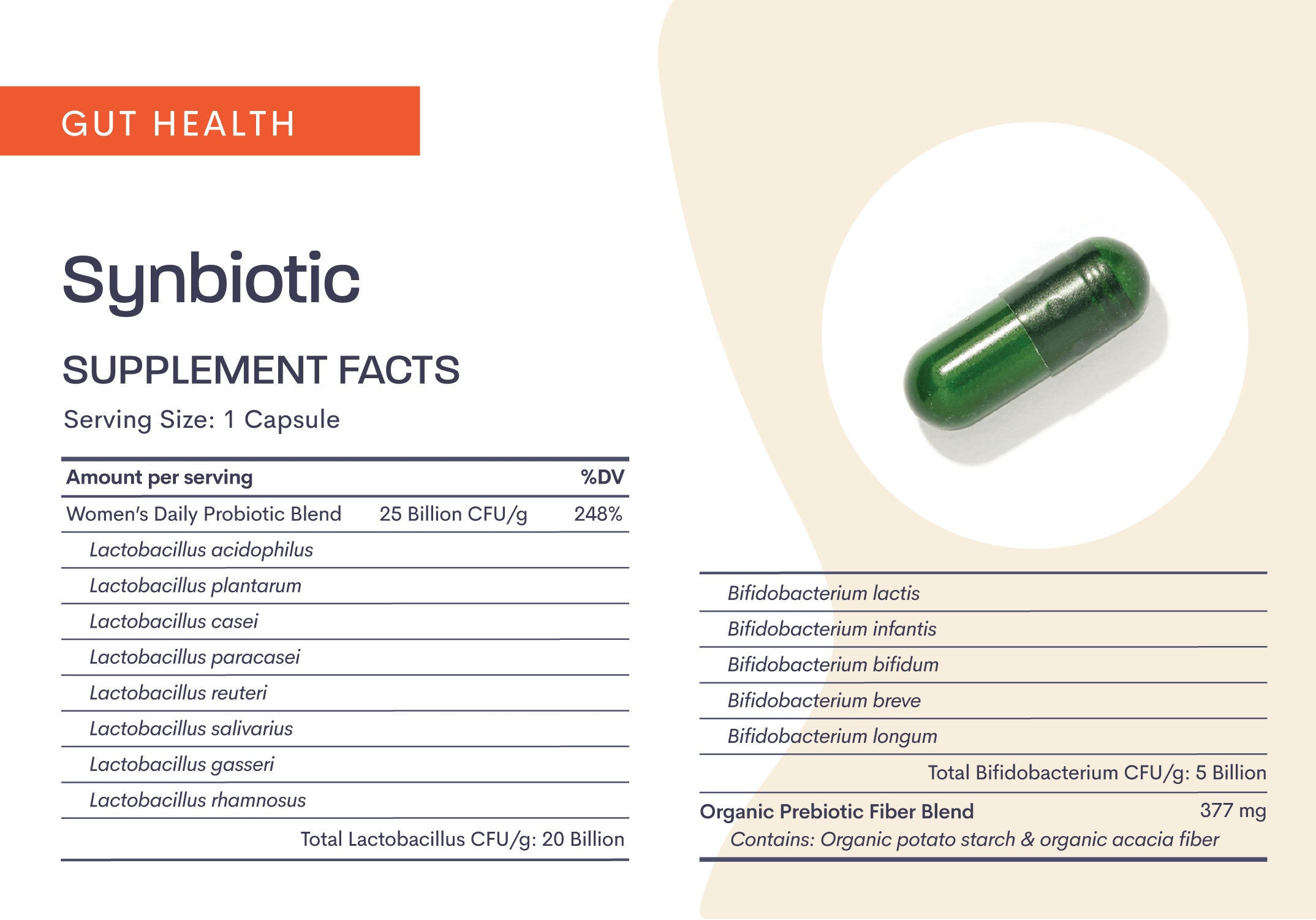 HOW TO USE
Take 1 capsule daily with water, or open the capsule and pour the contents into water or a smoothie. We suggest taking this at bedtime when the gut resets itself; however, you can also take it in the morning. Binto's probiotic is shelf-stable. Keep in a clean, dry, dark area OR store in your refrigerator.
Reset Probiotic | Pre and Probiotic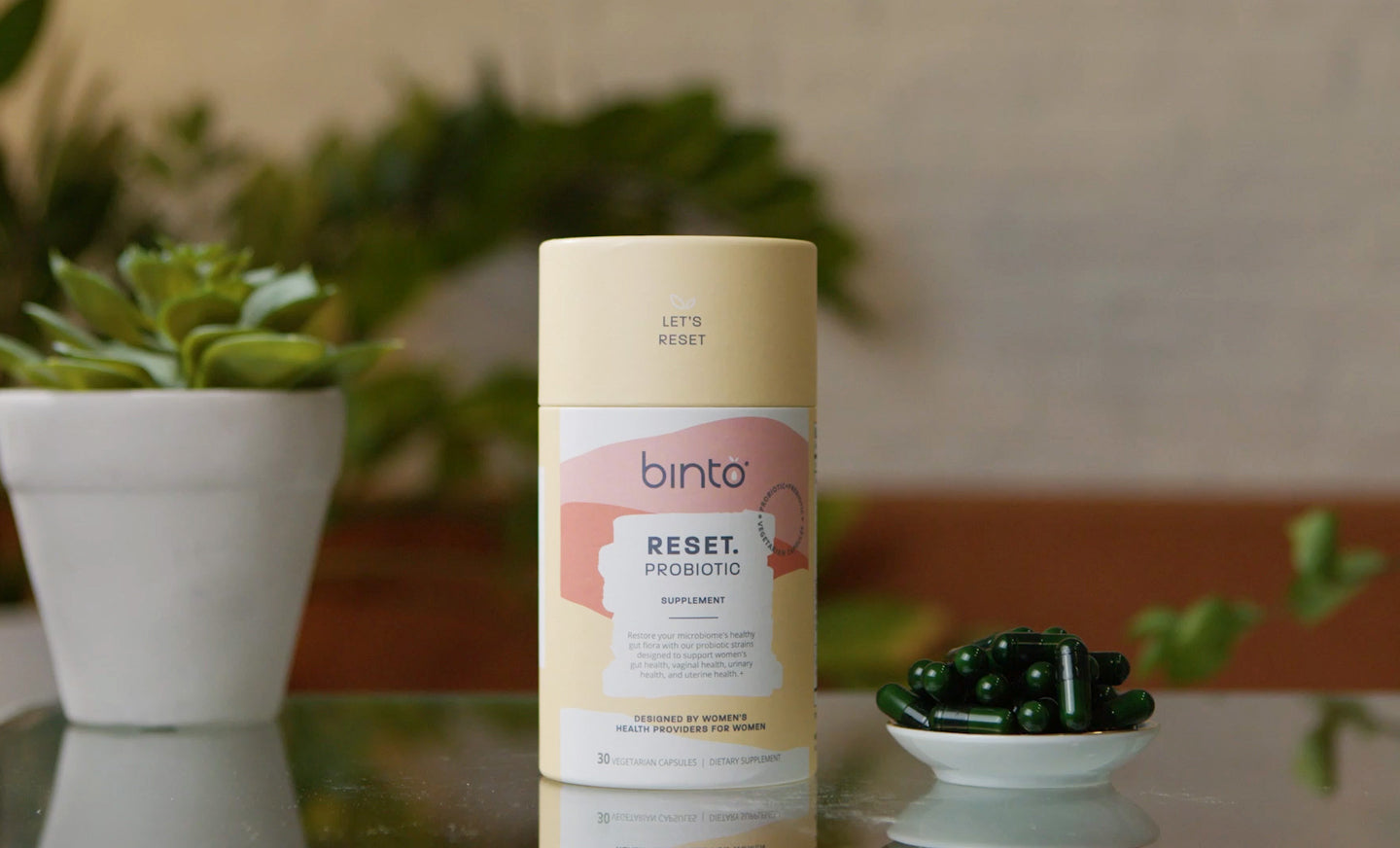 Let's reset.
Probiotics can benefit your health in a number of ways, primarily by helping your body's biome stay balanced. Women in particular should consider supplementing probiotics to maintain urogenital health and fight UTIs and yeast infections. In addition, the health of your gut significantly impacts your mental health. Studies show that supplementing Bifidobacterium and Lactobacillus strains can fight symptoms depression and anxiety.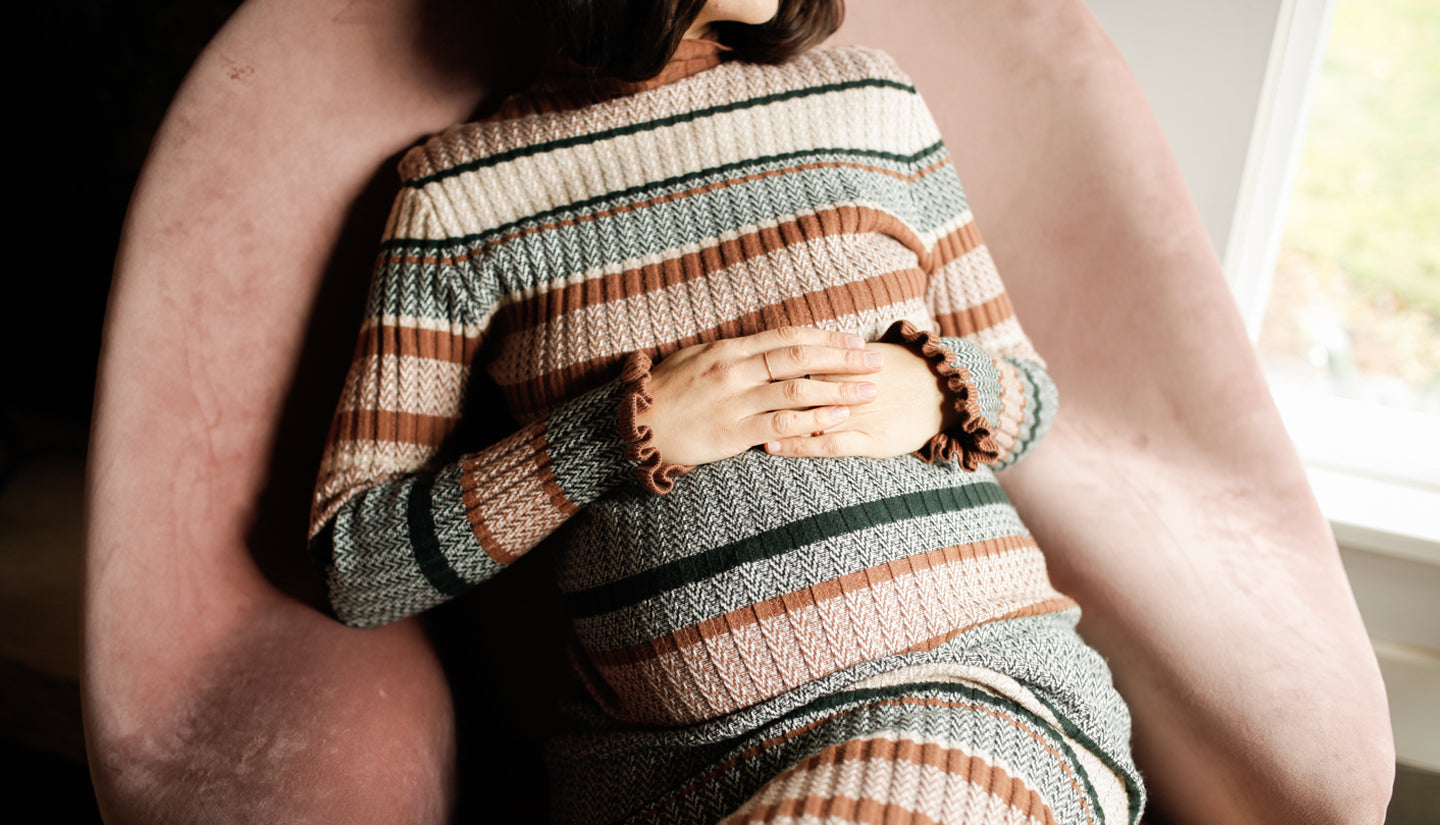 Probiotics for pregnancy
Did you know that probiotics are essential to supplement when trying to conceive and during pregnancy? Probiotics benefit the gut health of you and your growing baby, and may reduce the risk of preterm delivery or other pregnancy complications. Studies also show that probiotics can improve metabolic health in expecting mothers.
More to Love
These are customer favorites for a reason.
Real Binto customers speak
Ingredients matter.
That's why we formulate our products with no artificial chemicals, preservatives, or fillers. Our supplements are manufactured in the U.S. in a GMP-certified lab, and do not contain gluten or soy.
Not sure where to start with your supplement routine?
Take the Binto health quiz and our licensed providers will match you to your personalized routine.