Made by licensed
health providers
Formulated with
clean ingredients
What's inside
1 capsule contains 25 mg of vitamin B6. At Binto, we use a methylated form of B6 – the more absorbable form of B6 for the human body. Does not contain soy, salt, yeast, gluten, milk & egg products, sugar, starch or preservatives.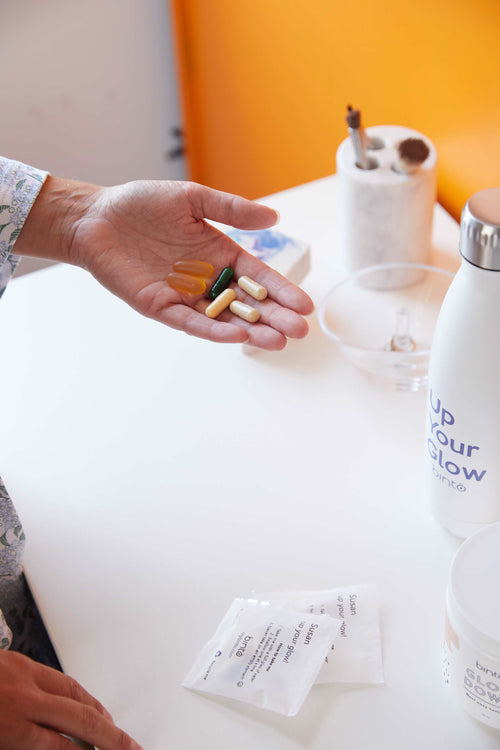 DID YOU KNOW?
The body needs vitamin B6 for over 100 enzyme reactions involved in metabolism.
Vitamin B6 is also involved in brain development during pregnancy and infancyas well as immune system function.
Research speaks for itself.
Efficacy of vitamin B6 in the treatment of premenstrual syndrome: systematic review
FINDINGS:
Doses of vitamin B6 up to 100 mg perday are likely to be of benefit in treating premenstrual symptoms and premenstrual depression.
Vitamin B6 is effective therapy for nausea and vomiting of pregnancy
FINDINGS:
3 days of vitamin B6 supplementation in pregnant patients resulted in fewer study participants reporting nausea/vomiting.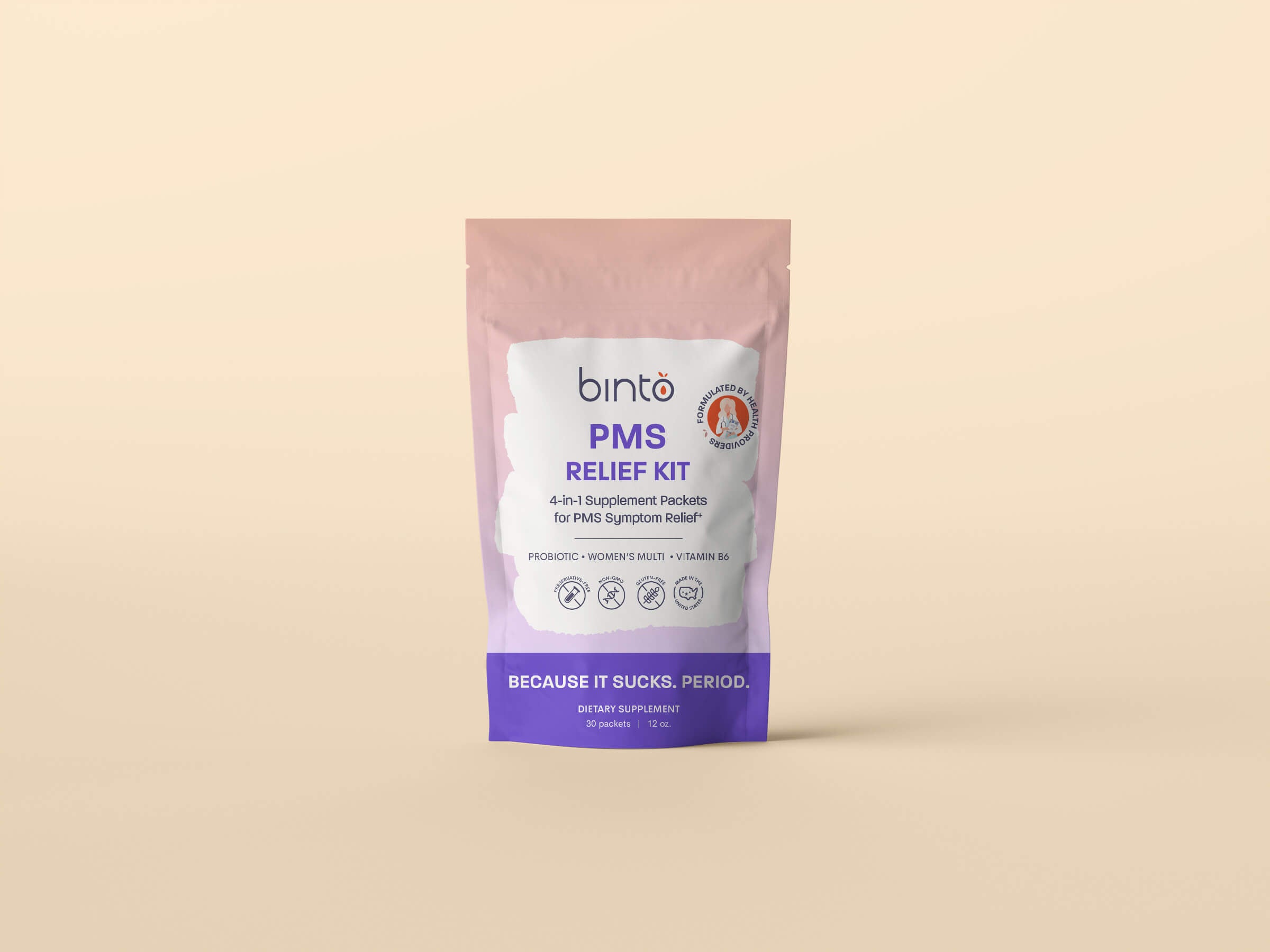 Vitamin B6 for PMS symptoms
Research shows that vitamin B6 may be effective in lessening symptoms of premenstrual syndrome (PMS) and premenstrual dysphoric disorder (PMDD).
We formulated the PMS Relief Kit with a one-month supply of vitamin B6 and other essential supplements to relieve symptoms of PMS and PMDD.