Made by licensed
health providers
Formulated with
clean ingredients
What's inside
Our health experts formulated the Women's Complete with Calcium, Vitamin D, B Vitamins, Magnesium, and a blend of herbs like Ashwaghanda and Black Cohosh root to help relieve hot flashes.
When it comes to menopause, no woman's journey is the same.
it certainly is not always a linear process.During this stage of your life, it's important to support your body by getting it the nutrients it needs to stay healthy.
Research speaks for itself.
Efficacy of black cohosh intreating early symptoms of menopause.
FINDINGS:
Intake of 6.5 mg of dried extract Black cohosh root for 8 weeks reduced the symptoms in early post-menopausal women compared with intake of placebo. The treatment efficacy increased with longer use.
Selected vitamins and quality of life in menopausal women
FINDINGS:
Cardiovascular diseases, stroke, and cognitive declines resulting in dementia or Alzheimer's are among the several consequences of B vitamin in sufficiency during menopause.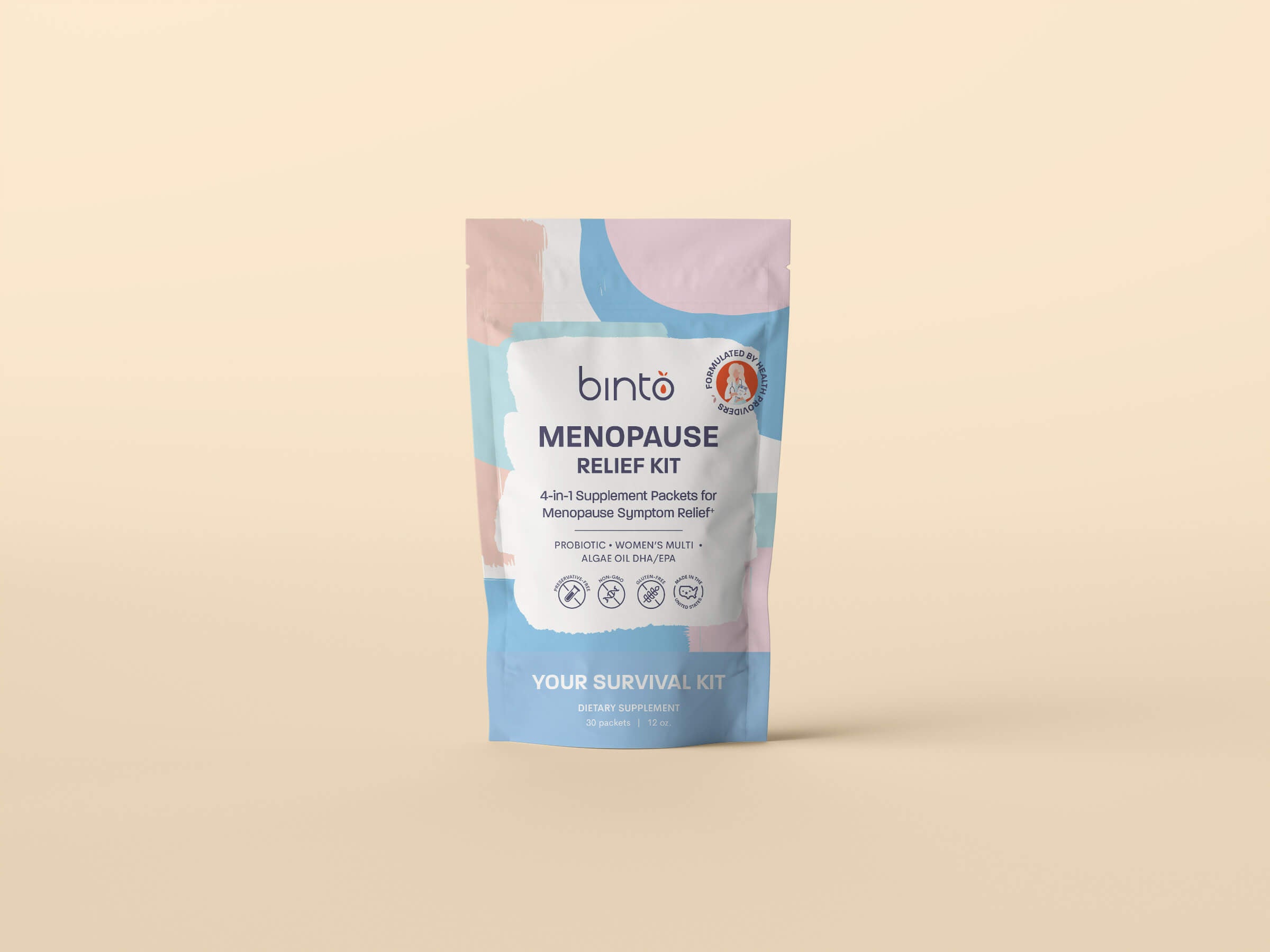 All-in-one
menopause support
The menopausal shift is hard and oftentimes leaves you feeling moody, hot, and tired. Relief from frustrating symptoms like hot flashes, night sweats, and mood swings is possible!
We formulated the Menopause Relief Kit with a one-month supply of our Women's Complete Multivitamin and other essential supplements to support your symptoms.